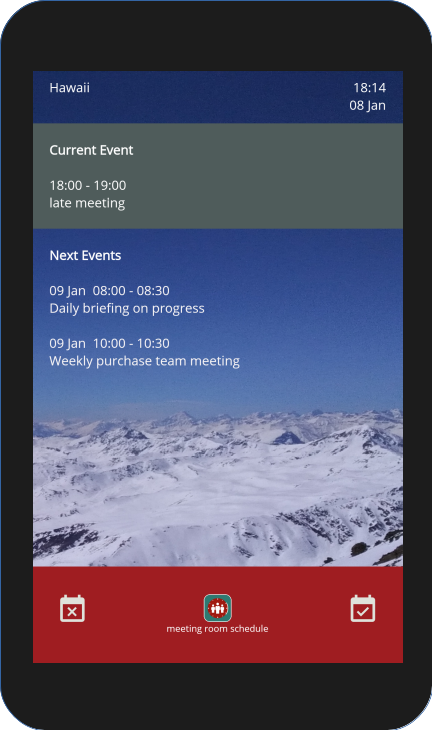 New interactive Features released | Check-in & Release
Your meeting rooms are always booked? No chance of getting a time slot on the same day? More than 20% of room reservations end up being no-show meetings. The host sometimes forgets to cancel the room reservation after deciding to cancel the meeting.  Sometimes meetings end early and the room ends up being locked for the entire scheduled time duration. Wouldn't it be nice if the host could release the room if a meeting ends early and thereby making it available for others to book? With the new interactive version of Meeting Room Schedule app, come two exciting features which takes your resource management to next level. The lost room capacity can be regained using the new check-in/release features.
The check-in feature allows the host to check-in to the meeting room resource well in advance to the start of the meeting. He/she can also check in on commencement of the meeting. If the host fails to check-in, the room is auto-released after a fixed duration of time. When a room is released, the event will be erased from the room calendar and will be made available for new bookings. This helps to reduce the number of late starters as they will lose the meeting room if they don't check-in on time.
The release feature allows the host to manually release a room, if the meeting ends earlier than the scheduled time. Consequentially, the released rooms are available in the resource pool for further booking. Check-in and release options allow you to manage the room resources effectively and efficiently.
Read more about the new features and check out the screen shots here
Check out our YouTube videos for a quick demo on check-in , auto-release and manual release.