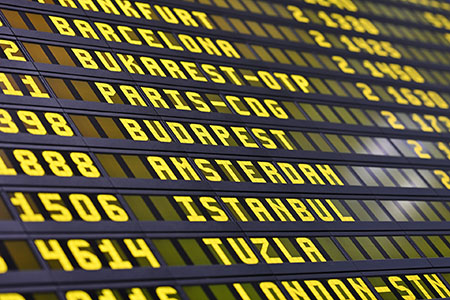 Flight board – Create an Overview of Multiple Resources
The flight board add-on app shows an overview of multiple rooms that are managed with Meeting Room Schedule door displays. Used for indoor orientation or for identifying suitable slots to walk-in and book from the door display tablet. The flight board needs to be customized.
After setting up multiple devices to manage each room, follow these steps to operate your flight board:
1. Activate "Config cloning and Flightboard" in Admin Settings in main app (door display).
2. Set a group password. You'll need this later on the other devices. You can create multiple groups for different floors/buildings. The overview will be generated by matching registered email and group identifier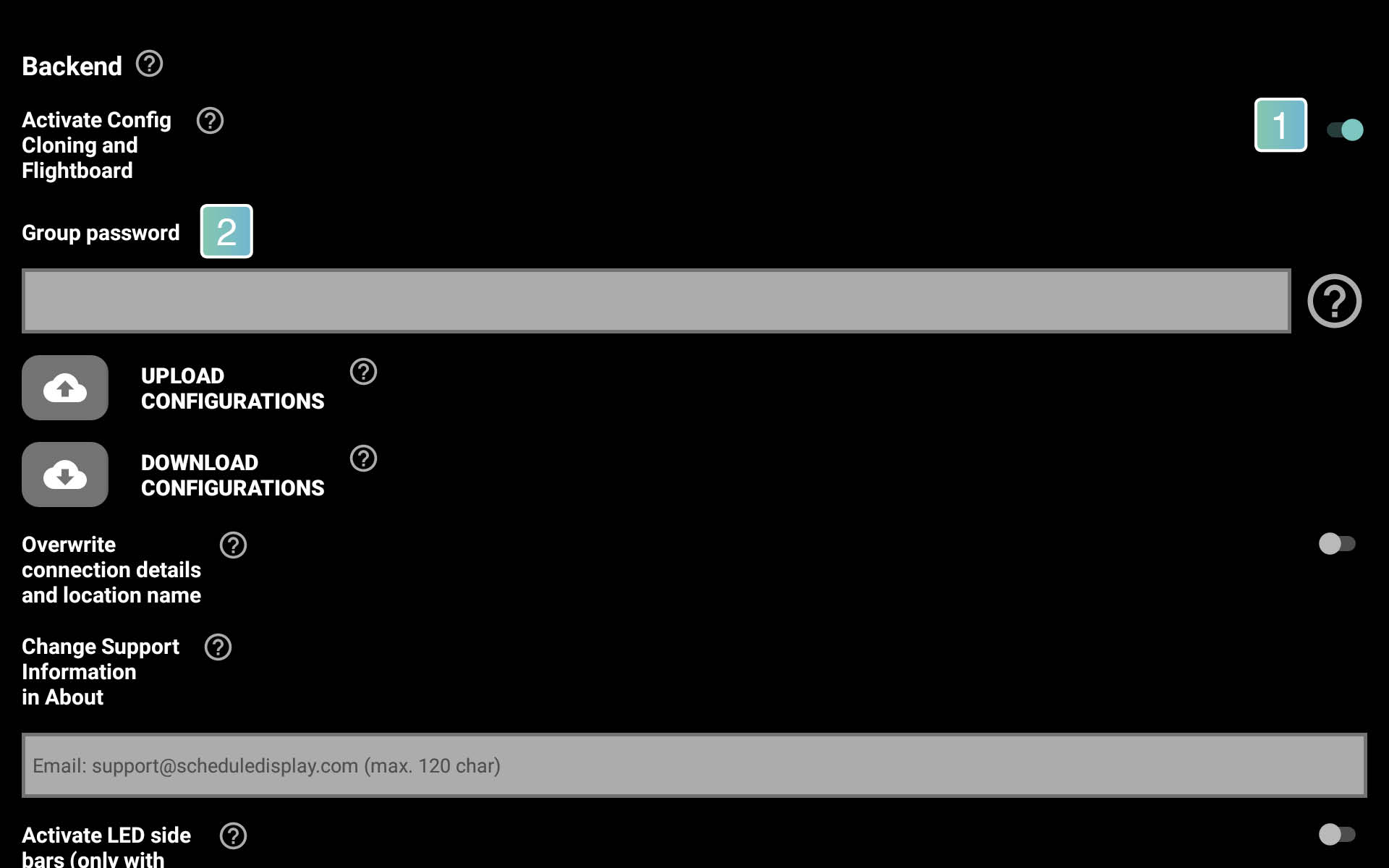 Repeat steps 1) and 2) on the add-on app for all rooms you want to include.
Now install the flight board app on a separate device and open settings menu.
3. Enter your email that you used for registering the main app.
4. Go to "Help" and tap on "Configure Flight Board". Enter the group password/identifier that you specified above.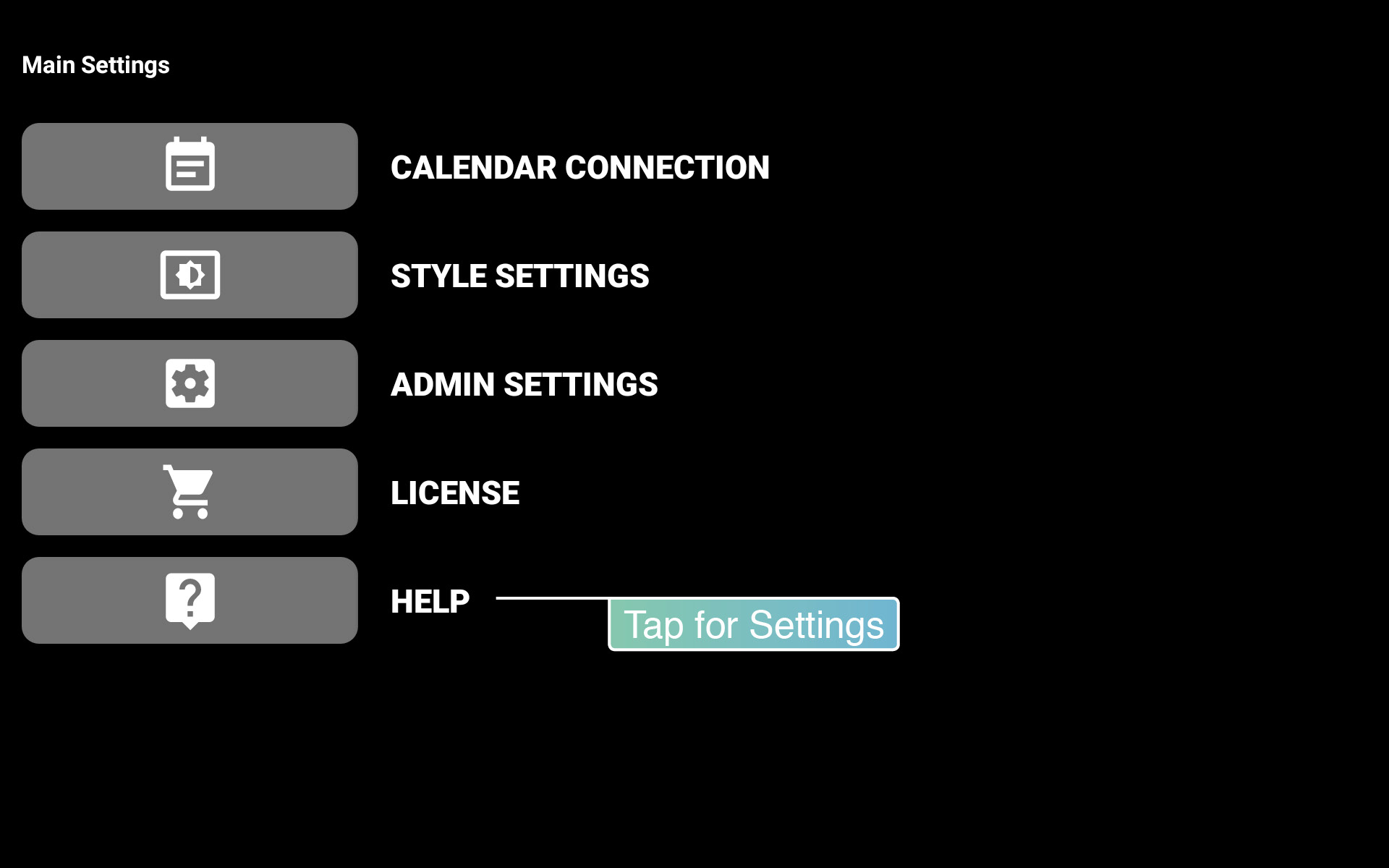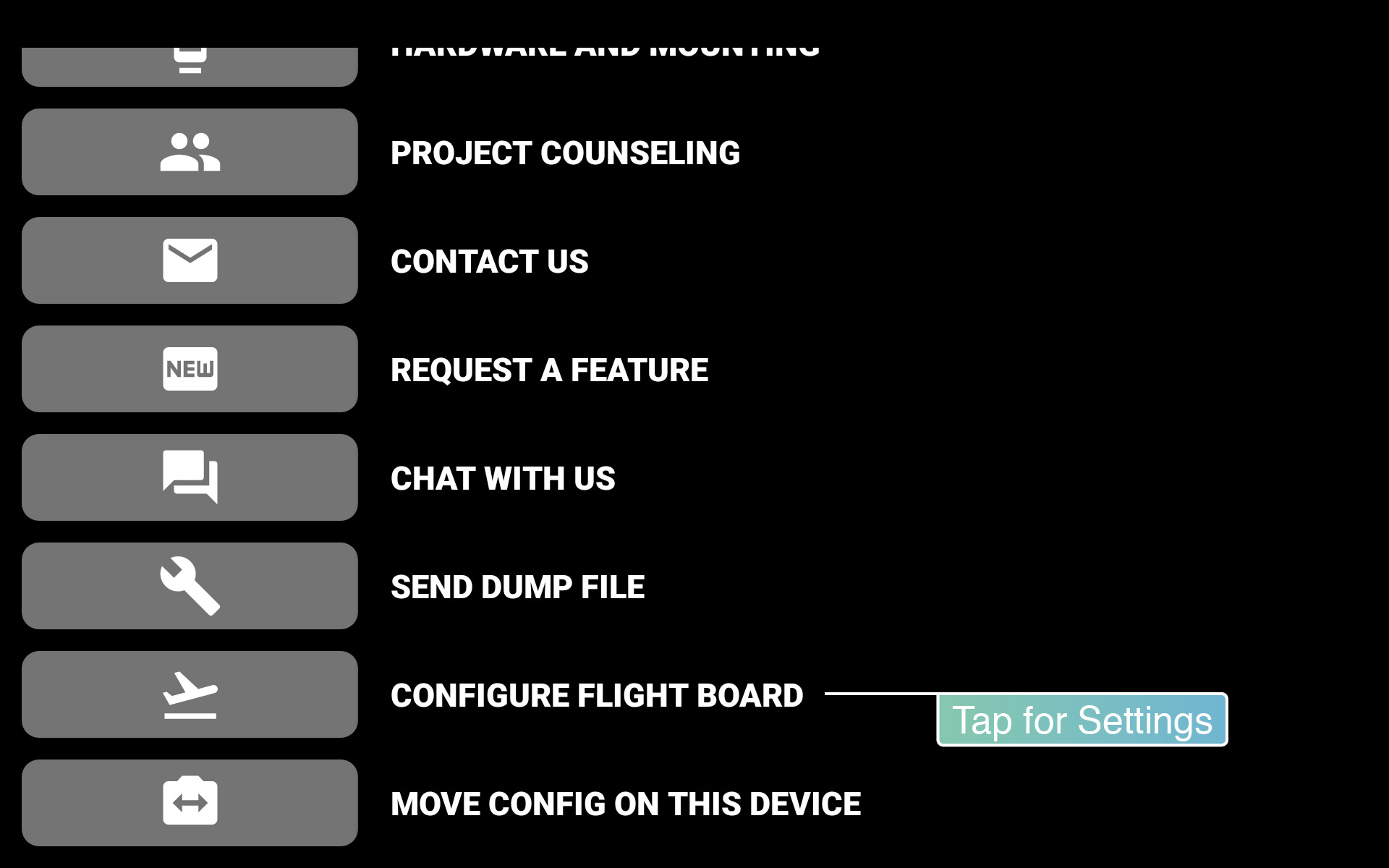 5. Enter Office Opening and Closing times. They will be used to calculate the free slot on the flight board. For example, after the last meeting of today, the free slot is calculated until office closing time. Meetings outside office hours won't be displayed.