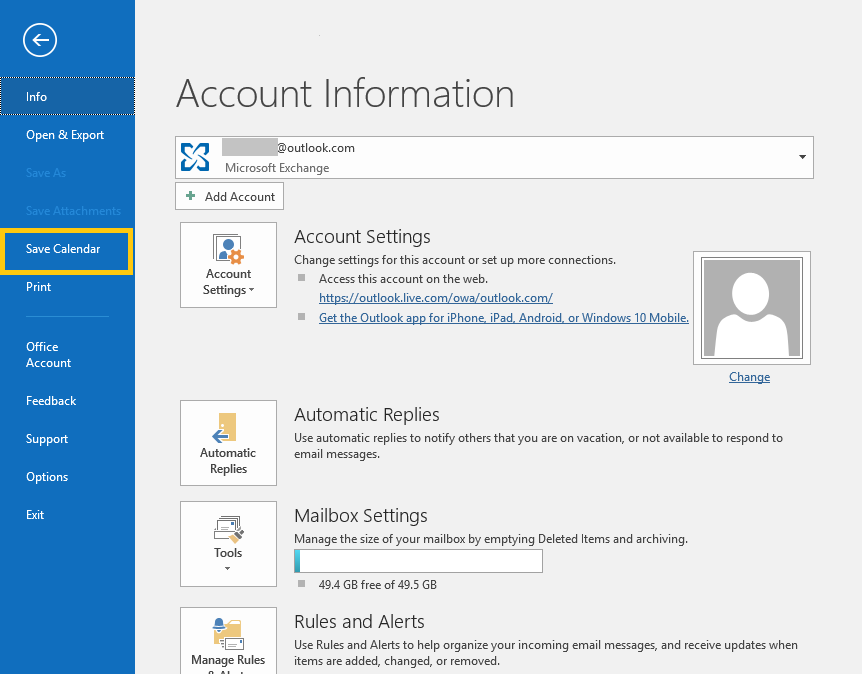 How to export Calendar from Microsoft Outlook ?
Microsoft Outlook allows calendar allows you to exported and saved in in ICS file format. This file can be easily linked to Meeting Room Schedule Display. The below steps will tell you how to export Microsoft Outlook calendar.
Steps to export Microsoft Outlook Calendar:
 Open Outlook 2016 and go to the Calendar tab.
Select the calendar you want to export
Click on

File > Save Calendar

A window opens where you have to provide the filename in which you want the .ics file to be saved
Click on More Options 

button. 

Choose the

Date Range

for which you want to download the data.
Select availability

Details

that you want to share.

The data displayed on the Meeting Room Schedule display will depend on this details.
To display all necessary details in the android tablet display, choose

Full Details

option.

Click Save 

to finish exporting.
Once you have exported the file in .ics format. You can save it to the device and connect to the file using the option Setting > Connection Settings > Local Address in Meeting Room Schedule Display.
Refer quick set-up guide for more details on how to connect to a .ics file. Also explore other connection options suitable for your calendar display.