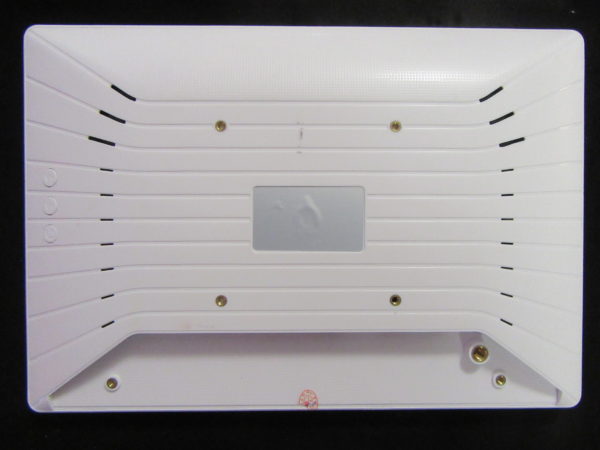 Reasons for choosing commercial tablets and where to buy them
If you liked our software it is time to start thinking about hardware. You may choose to have an evaluation of Meeting Room Schedule using a consumer tablet and move later towards commercial tablets. If you have a budget of 300 €/US $ and above per unit, you should consider to buy professional android tablets for the door displays. Mainly for 3 reasons:
They are designed for 24/7 use and have longer lifespan. If you use consumer type tablets of good brands, the 24/7 lifespan is 2-3 years. Professional tablets may last over 10 years.
Unlike consumer tablets, they have a socket bay in the back. This makes it possible to hide the cable completely. Besides, they offer POE (Power Over Ethernet), adding choices to your power source concept.
They provide robust mounting possibilities to walls and panels. There are threaded sleeves in their back casing. Usually, they are fixed to wall mounts using the hole patterns 75×75 or 100×100 of the VESA standard. Alternatively, it's possible to mount them directly to the wall. Mounting can be done by opening the case and fixing it via the designated spots on the back casing. Once the back case is mounted on the wall, the front part can be clipped on to it.
If you have long corridors, you can add another good reason. Some devices come with build-in LED sidebars. The room status is visible from the side and people don't need to walk until they see the display from the front. We have LED sidebars integration with selected Philips, Qbic Queedji, Elc and Hopestar devices. Check here and ask for new devices. Contact us if you need custom intergrations for your project. Newest generation of high-end professional displays offer RFID/NFC sensors to control access to the screen or to the room itself. This type of authorization can be applied in shared buildings for interactive functionality like booking, releasing or check-in.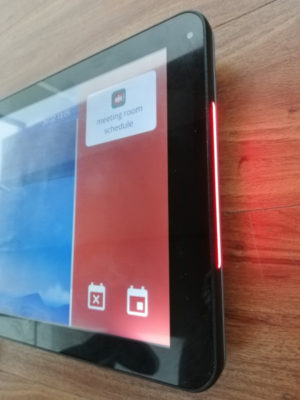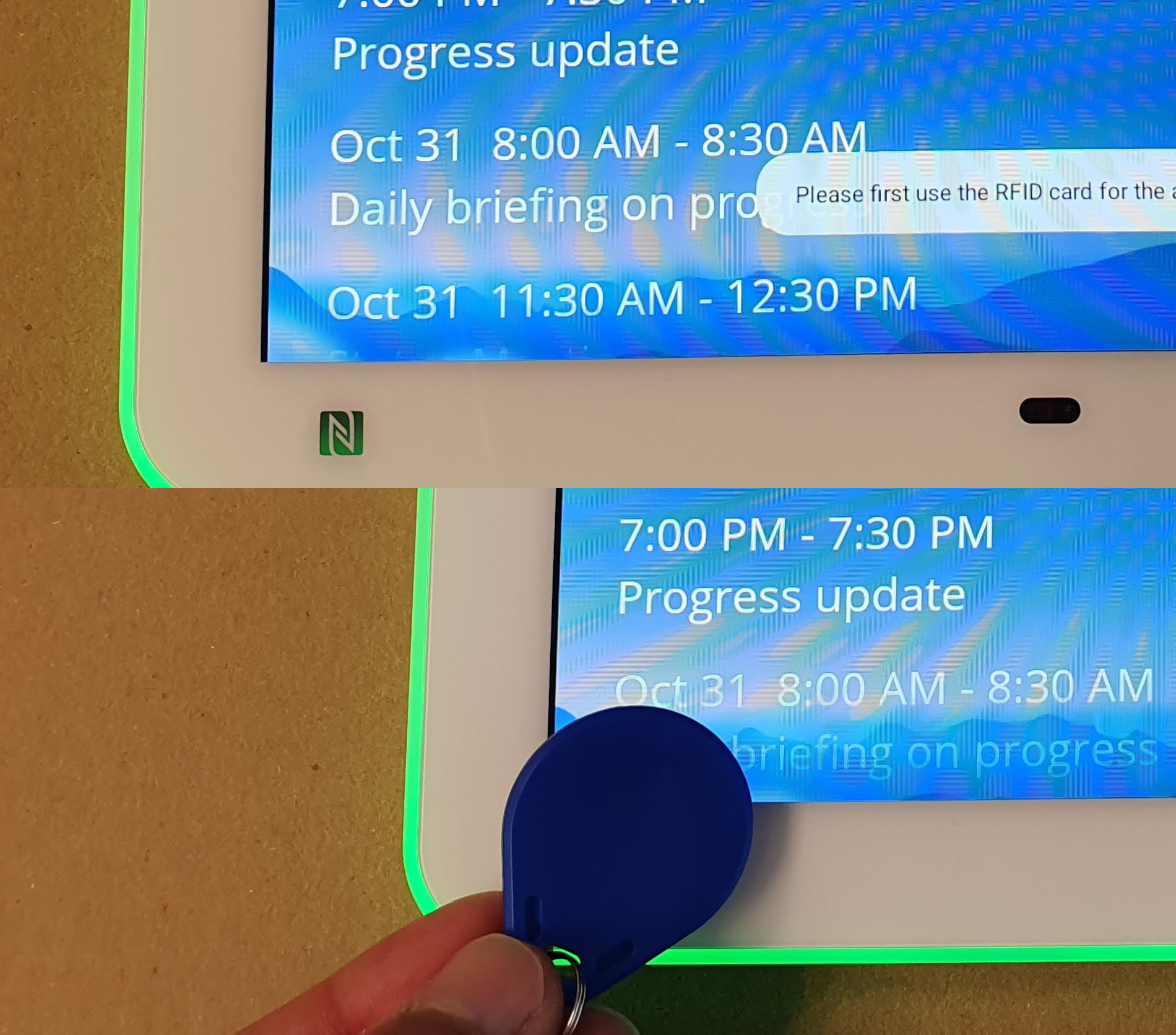 Here is a collection of sources to start your hardware search. If you are starting your search in the search engine it's a good idea to look for "POE tablet". POE is "Power Over Ethernet". It is a feature combining network connectivity and power through an Ethernet cable (RJ45 LAN connector). You might not need this feature, but it will produce good search results of professional/commercial display tablets.
Sources for buying commercial tablets (make sure you get Android OS 4.4.2 or newer)
Belgium
https://www.redcorp.com/en/Search/Index?q=prodvx
Brazil
http://www.abovenet.com.br/index.php/computadores-de-painel/android/dirDesc?manage=0
Denmark
https://www.danbit.dk/en/search?controller=search&s=android&order=product.position.desc
Finland
https://www.inshopdigital.com/epages/penan.sf/en_GB/?ObjectPath=/Shops/20130917-11092-252471-1/Categories/Teknologia/Tabletit/Android
Germany
https://www.conrad.de/de/Search.html?searchType…
https://www.bechtle.com/finder?query=10bdl4551
https://shop.allnet.de/search?sSearch=tablet+android
https://www.ebay.de/sch/i.html?_odkw=android+tablet+poe…
India
http://www.advantech.in/products/092e5…
Netherlands
https://www.jamiepro.com/#
Norway
https://www.cbk.no/philips/121889/philips-t-line-10-touch-android-10bdl4551t-00
https://eshop.advania.no/philips-10-multi-touch-5/cat-p/c/p1001588018/l_en
Sweden
https://www.sdlsystem.se/professional-android-tablet-7%20PoE
https://www.conrad.se/sv/search.html?search=poe%20tablet
UK
https://www.digiverse.co.uk/?s=poe+tablet&post_type=product&type_aws=true
US
https://www.ebay.com/sch/i.html?_odkw=android+tablet+poe…
https://www.mimomonitors.com/collections/tablets
Sources for buying kiosk mounts
Mounts and Enclosures – Wall/Desk/Table mounts, Floor stands
https://www.vidabox.com/kiosks/products_category_allhttps://www.vidabox.com/
Flush Wall Mounts – New construction mounts, Solid surface mounts, Retrofit mounts